Signed, Sealed, Delivered.
Before talking about my post for today a message for the haters.
"
Stop bothering me and find something else to do, your just wasting your time here so why don't you please go get a life !
"
Today? Nothing much,

except I got a letter from PJCAD (
Petaling Jaya College of Arts and Designs
).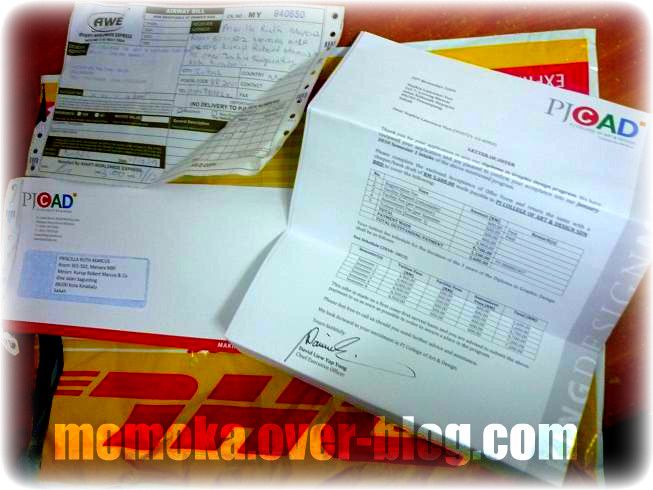 Got really psyche when mom was suddenly knocking my door.. at first I thought what does she want like that but then when I opened the door I notice an envelope in her hand and she told me to sign it. Then It struck me like lighting because I already know what is inside without my mom telling me. Finally! they have accepted me

so on the 9th of january I be off to Kuala Lumpur.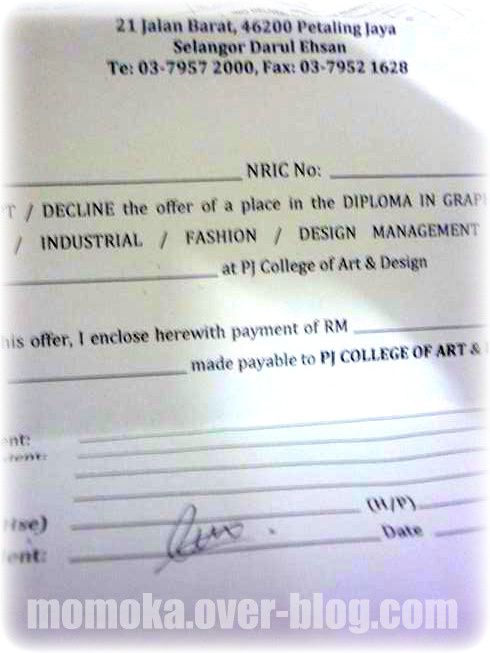 I know, -__- my signature sucks but that don't matter anyway I suppose

. Will miss my friends and Family but somehow I'm just excited, LOL. Going to leave the bad memories here in Sabah and make a new one once I reach KL hopefully it wont be as bad as it were here >_< and other than that I'm quite nervous for my first day of college. How will it turn out? Will I find friends? Will I do a good on my studies? and speaking of studies o.o I hope I do well on it because..... because I don't want it to end up like High School =_=.
Now I'm thinking what to bring when I'm there and I think I need a larger luggage o.o
See what I mean.... lol I try not to over pack >_<