My brother is such a loser!
How can he do this? Haven't we have enough problem in the house already?
Okay other than he comes home late and worries my mom and dad a lot, he did something without thinking. What an idiot.................. He..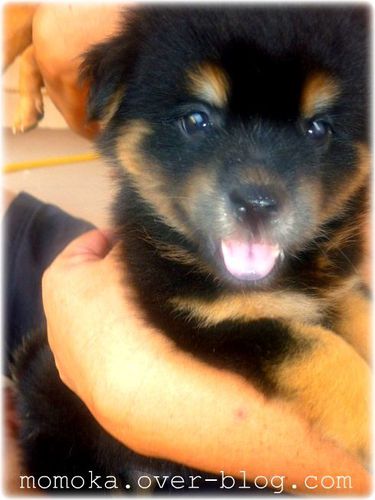 .. bought a German Shepherd puppy. I know he may look cute but if you ever want to come to my house I warn you DON'T! because when Sparky(the name given by my idiot brother) will scare you when he already grows up.
Just look at this picture of a grown up German Shepherd.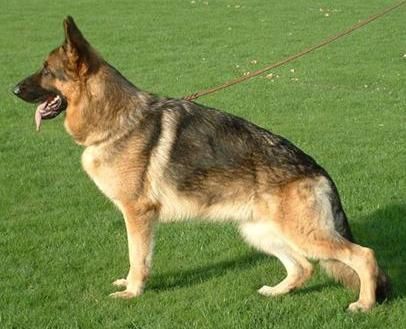 I stole this picture in google image. Damn that's a strong looking dog! normally this dog use for police force! sniffing evidence or people like that. But I doubt Sparky would look like this one, all my siblings and parents don't care so much going home, I mean who going to feed them? and save Sparky from being bitten by Milky?? and who he want to run and cry too!! (oh no thinking about it macam I dont want to go T_T) and I'm always the target for feeding the dogs that they bought! FML LAH! they the one that should be taking care of it! NOT ME! but still I'm not that kind of person that leave an innocent puppy crying so I just give them food and comfort since I'm here.
He should realize who the one that comfort him and feed him and train him! and do you see me getting a pat in the back? NO! Oh Sparky, Milky and Rocky be good bitches while I'm not at home. Next holiday I think I'm sure I get growl at o.o ... lol. AND I MAKE SURE THAT I CALL OR SMS MY FAMILY TO FEED THEM!! (
except my mom because she's just not too good with animal, last time she killed a kitten :O no joke but only because she was pissed by my sister and believe me my sister is really a pain in the ass and I guess I would do the same
)
PS:
My brother is so stupid putting an extra pressure on me! we'll see how he do it being at home all the time and take care of the puppies and preggy Milky!