Lol, my friend called me chubby.
I need to hurry up and finish my update for today because it's like 1 in the morning and I have to wake up for church!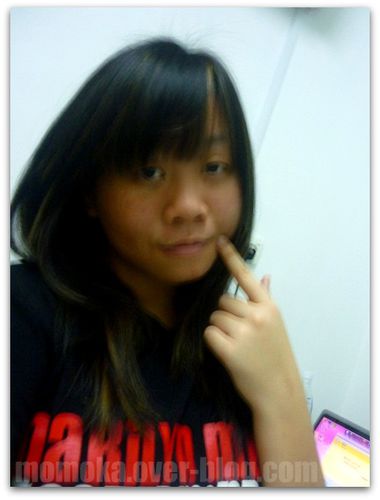 As my friend say I chubby and damnit I can't balance my camera.
So today head off to City Mall at night because I was so damn hungry and my parents just got back from 1borneo watching Avatar. I hate them so much for not bringing me -_-" because I'm like the only one in my family who didn't watch, shit. Anyway, about today my parents and I went to Sushi King my favorite japanese restaurant in the whole world~! I wanted to go here because I thought of the japanese curry and also I always wanted to know how it taste like. When I watch Sergeant Keroro I always seen Natsumi or sometimes Keroro like to cook Rice Curry and people say it's famous so Im'ma go try myself!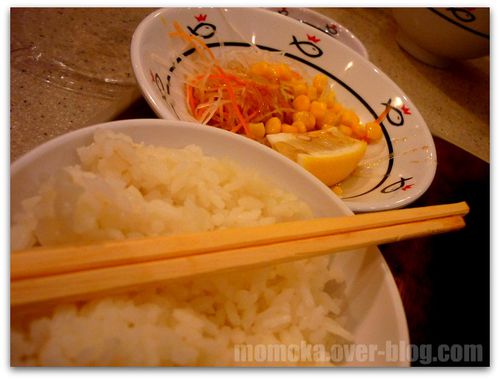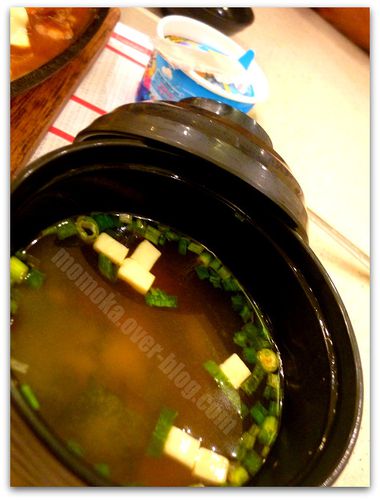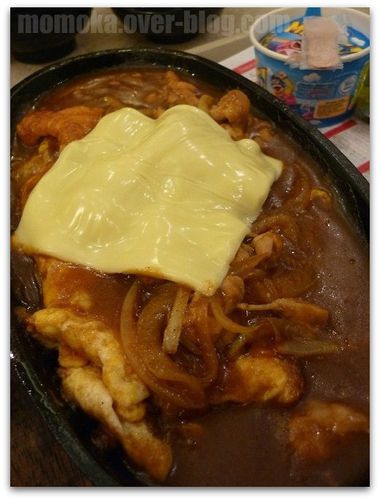 This is the most yummies Japanese Curry I have ever tasted! because it's nothing like Indian curry where is so damn spicy until your eyes watery and your throat feels hot! both of it are highly different because this kind of curry is sweet not spicy well a little tiny bit, haha

and unfortunately I'm now feeling like craving for more T_T damn that cursed curry why you taste so good and I can't even finish it owh.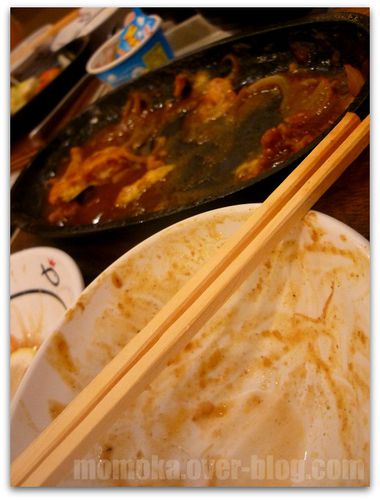 Thinking back about it make me feel so regret for not licking the plate huhuhu.
Oh yeah I met my old school-mate working there got real surprise and they were blabbering me for being chubby well I blame NS for making me extra chubbier

I just never knew I would end up in a pampered camp but I didn't explain that to them I just stay quiet and give a real big fake smile

which obviously doesn't show that well to them huhu.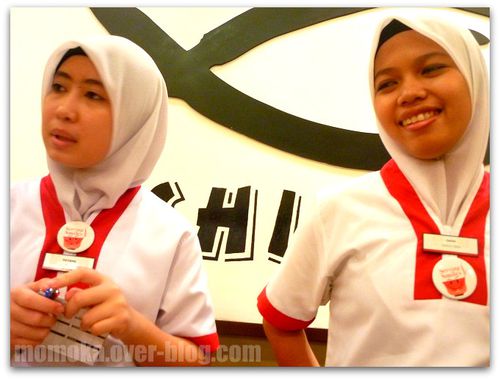 Dayang talking to my mum that why she look so serious haha.
=P at that point I somehow forgot their name. I accidentally called Dayang.. Nabilla and Zianah corrected me and my god so I shut up because I don't want to show how a bad friend I am any further. But they still shock looking at me being chubby =_= fine I try to diet okay jeez haha xD .
Oh I forgot to show you guys the different kind of sushi I ate today (will obviously make me even more chubbier lol)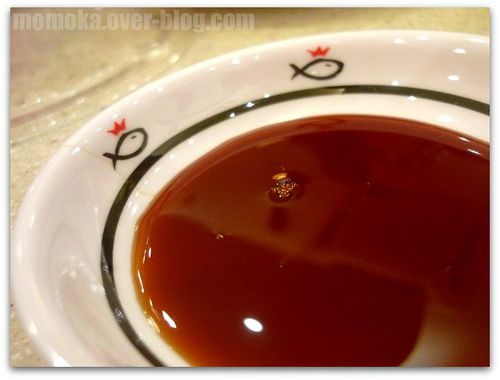 Soy sause and Honey.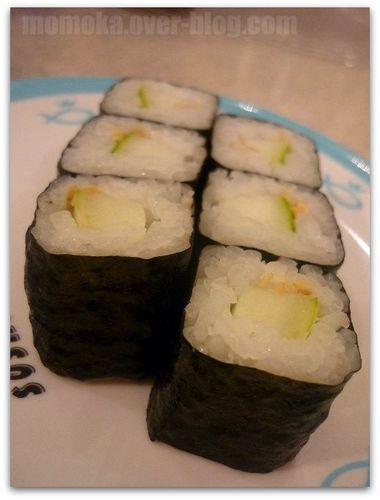 Erm I'm not a vege kind of person even if the cucumber is so tiny I still can't swallow it because I have to crunch everything. Yuck.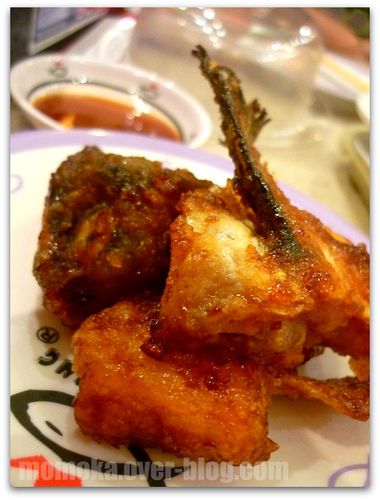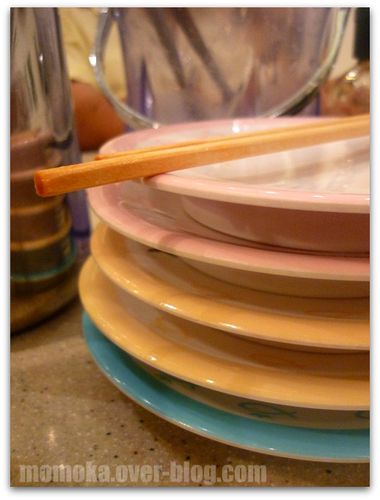 Bah! That's enough lah don't want to spoil you guys to much with my pictures wahaha! XD
Oh yeah my brother called my mom saying that he wants to go eat in Sushi King too.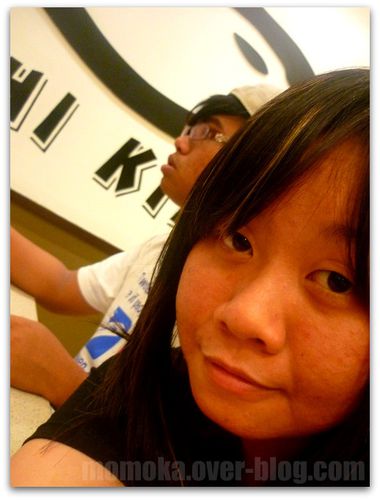 That's my brother who just arrived.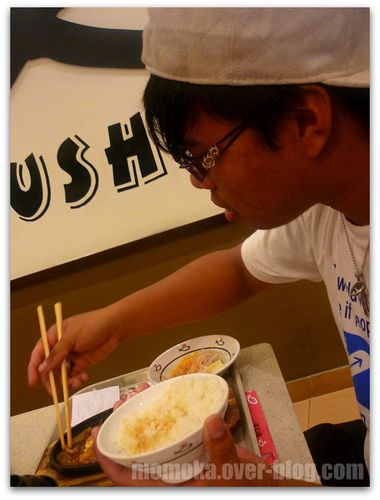 He ordered the same thing as me and I didn't brag to him about it he choose it on his own.
After eating we then went to Giant because need to buy myself under garment. I don't want to show you guys my panties because I hate perverted men going to right-click, save image then keep on looking at em, ew. But I can show you my bra xD
I complain to a friend that I got to many black bras and I need a new colour so I choose the pink one.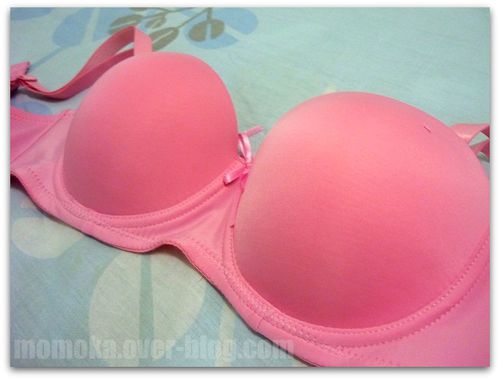 It looks cute mah and I just took it spontaneously without looking carefully at it only when I get home I realize that there's....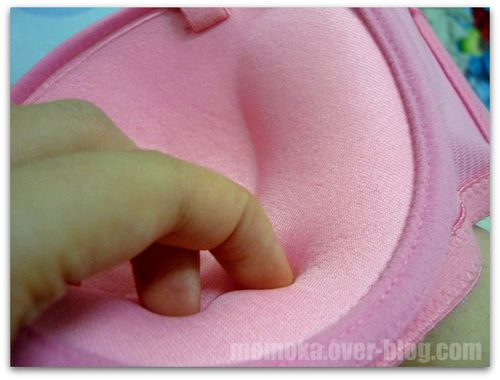 ...a sponge oh great now I'm afraid that if I wear it I get extra boobies =.=" so if anyone's breast is to small or probably none at all just wear that has a sponge. hohoho~ I'm so evil :)