I really wanted to post this up yesterday but was too tired and it was 11pm.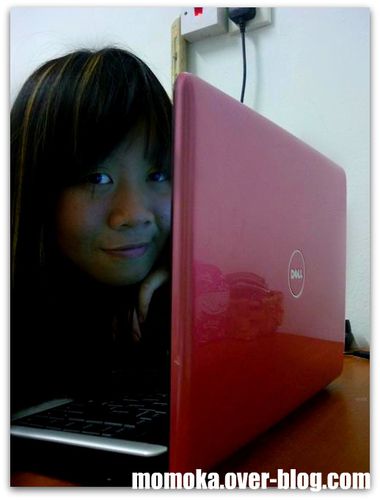 Me happy because I got the
PINK
one!
Yesterday, the guy from the PC fair called me and said I could go and retrieve my laptop, I got excited so I called my mom to get it. If only my mom come home early then I wouldn't feel so bloody tired =_= . But still I love her :3 she's the one that bought me the laptop and pay my colleges fees and stuff so hopefully one day I won't burden her and starts making my own living without any of her guidance.
So anyway, here's the gift that they promised me while I was at the PC fair.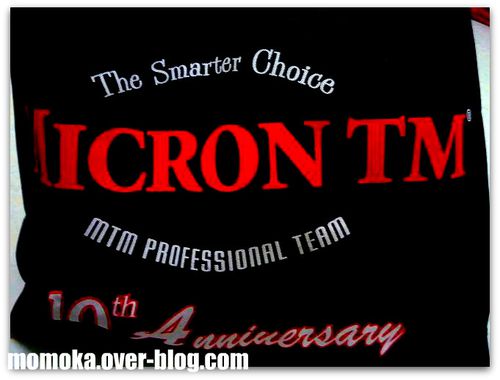 They told me and I told my mom to go to Karamunsing Micron TM shop. I got excited seeing the stuff inside and it's all for me x3 Here's what I found that's inside.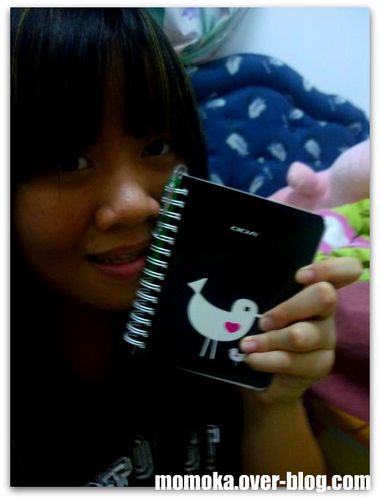 Inside there's a cute notebook! That bird looks like the one in twitter.. well almost , lol. No comment on the bimbo who took it with. Oh and a free pen too! nice

now all my pens are out of ink anyway.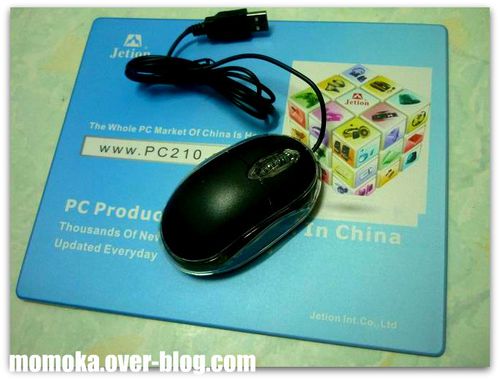 Yes, this is also included in the gift. A mouse pad and a mouse. (wish it isn't blue though)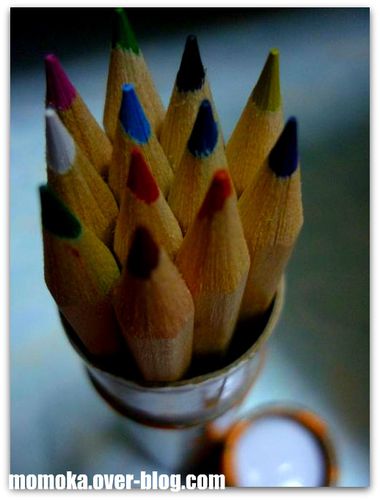 They have colouring pencil in a tube! I was surprise and I have no idea what this got to do with any PC or Laptop.
And this...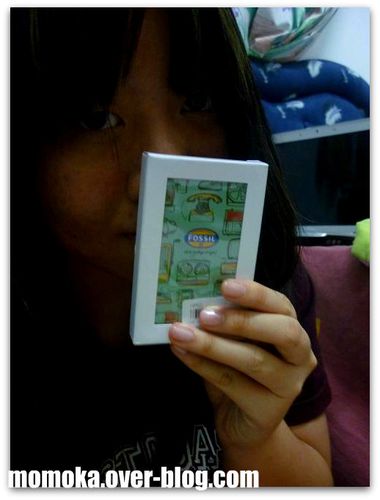 This is what you called a card holder, you put cards inside and I guess I could use this for all my membership card in Street Fashion House 2, Sushi King and whatever.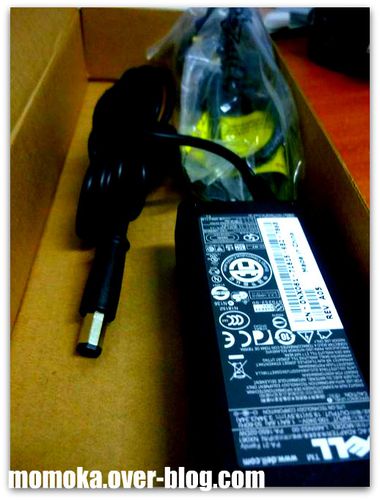 Charger for the Laptop and actually right now my laptop and this charger is been sent back to the shop because the charger doesn't fit, FML. =_= I wish none of my stupid siblings uses my laptop when it's already done because I only want to use it for me. Grr, I destroy this laptop if I see my laptop been damage. Don't think I be nice to someone that damages my stuff.
T_T hope that my laptop it's okay only lah, so nevermind now I'm waiting patiently and also trying my best to control my temper.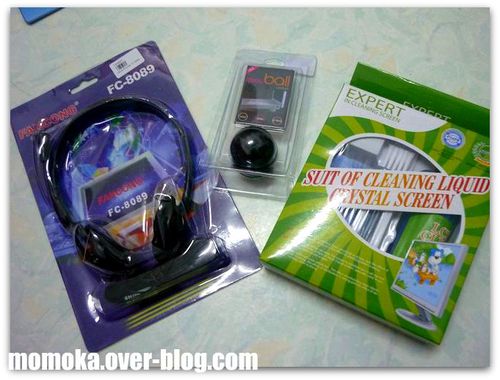 I just love free gifts! >.< lucky I bought it in PC fair with with free stuff, if not ah I would probably get mad at the people that's just being so damn stupid giving me the wrong charger!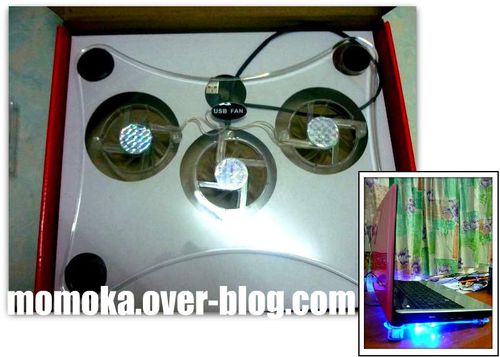 Notebook Cool Pad. As you see in the mini picture.. it is use to cool down the heat under the laptop and whenever I turn off the light I could always use the pad because there's light there if you guys could see it.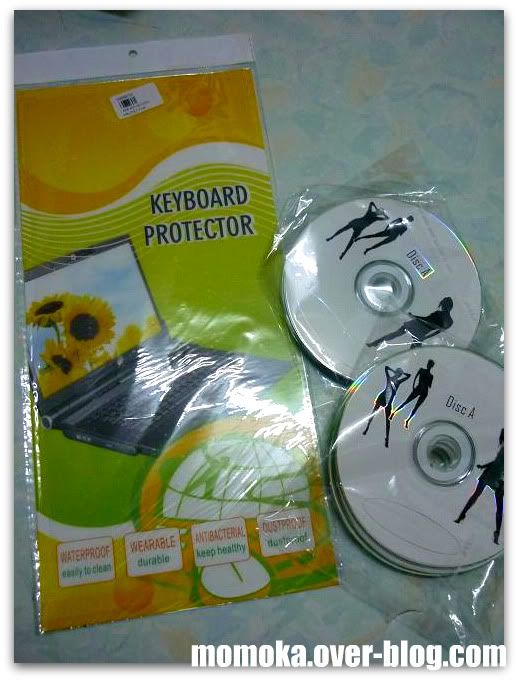 Burn CD, Keyboard protector... blah blah blah.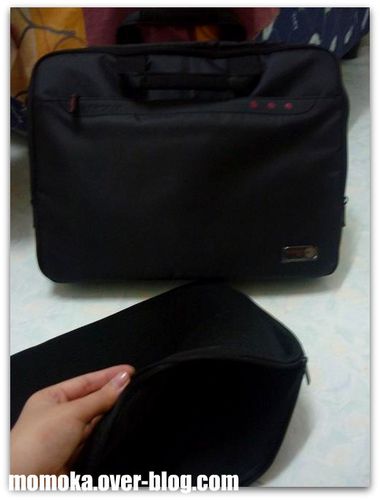 A bag to protect my laptop

but still wish it isn't black though T_T why can't it be in other bright colour?
Well that's for now got my new laptop and I hope to use it well. Hehe, and the guy lied he said 18 prizes =_= unless my mom took the voucher o.o and other things or does that include the laptop?? Gah! XD I'm confuse and still don't care. Ok everything set! Oh wait I need a new broadband o.o . Alright everyone :) that's all for now. Until next time.
Lot's of things I wanna do with my laptop!