Asian have smaller *censored*
A friend introduce me this website I went and chat with random people. So anyway, when I talk to 'Stranger's there I met one particular boy who I think is annoying but strangely fun to talk to so that why I want to blog about it.
Here's our conversation.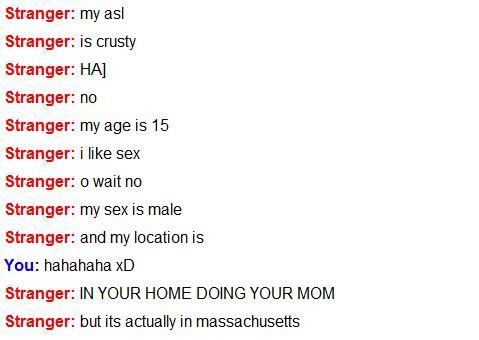 'asl' means age/sex/location.
At first it was okay no problem but then when I told him I'm asian things goes completely different.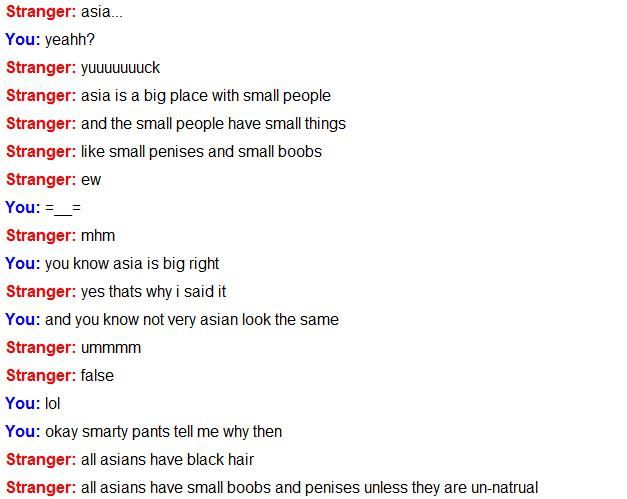 =__= don't you think that's annoying? But actually there's reason why he insult asian though because there's this asian guy in his class always picking on him so he start to get all racist even if he said he don't hate asian, well to me he was a little bit too far. Don't get me wrong I have loads of american friends not just there, there's in UK and other places as well. I understand how it is being bullied so give it a rest for you bullies out there okay or you have to go through me.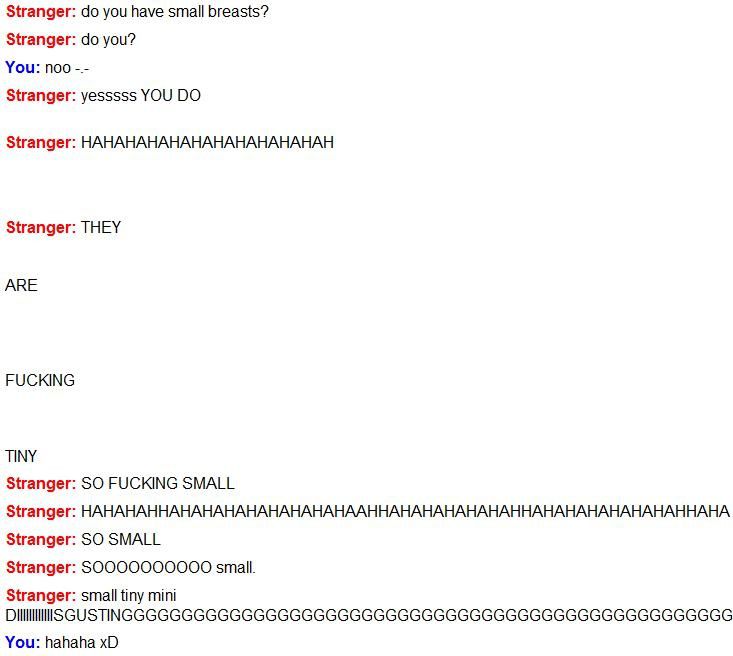 So I laughed. I'm not angry at him for calling me like that actually, just thought it's kinda funny I mean it's possible that he could be stress and start getting drunk. But in any way he should probably thought by now how ridiculous he was for being a moron. Poor kid :p