A hot meal taste good on rainy day.
Photo of the day.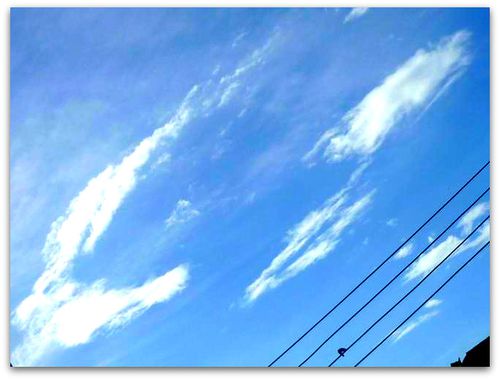 This was taken on 17 December 2009, I saw a face smiling down at me so I took a picture of it (
just lucky it's not Micheal Jackson's ghost >_> or I faint, lol
)
Hey, don't blame me for not posting out interesting post for you guys it's just there's nothing interesting to post about except there's this cosplay convention in City Mall I didn't attend because I don't have the complete costume and sure I could go in normal wear but still maybe it's a calling, a sign that I shouldn't go? Sigh, this is bullshit why must it happen to me like this? I want to have that experience to cosplaying in any open event! but who am I suppose to cosplay with? Most of my friends just don't have costume and other than that who's willing enough to send me there and after that fetch me? =_=" it be more convenient if I went there myself but as you know I need a friend that could accompany me, FML.
However, I am going to KL after all (
sorry for bragging about it too much :p
) and Desiree get pissed if she knows that I'm still thinking negatively about it because I'm still not confident that I'm already accepted to a college that's far from my place even though there's papers for me to sign and also a resit from the PJCAD saying my mom already paid. Are you sure that I'm really accepted? Okay lah, we have to wait for next year to see I guess

gosh I'm so nervous.
Let's put all that aside I talk about it again some other time if I could remember. Today was raining and I didn't had my breakfast and lunch I asked my dad if he could like
tapao
Fried Kueh Teow for me and he said he will after he finish his meeting I waited until it was almost 3pm and I wanna exercise but no energy to move my legs and arms. So I texted my dad again and finally he told me to wait downstairs and help him take the food out from the car that he ordered. Outside was cold and windy because of the rain so I took a picture of my umbrella that I bought in Daiso

Did I mention I love Daiso? you don't know how much time I spend when I was there, lol.
It's so awesome for Japanese people creating a transparent umbrella for you to see rain drops

they're so awesome unlike Malaysia it's like the 2nd china of inventing cheap worthless things well not all the things lah, sometimes I realize some product in malaysia it's like I already seen before and it's like they copying or something

like movies and reality shows I mean come on lah Malaysia cant you people use your own brain for once? I'm not saying I hate Malaysia but you got to think do you want people from outside thinking that we are copycats? Don't try and humiliate this country because unfortunately for me I'm living here =_= .
Anyway, here's the Fried Kueh Teow my daddy bought.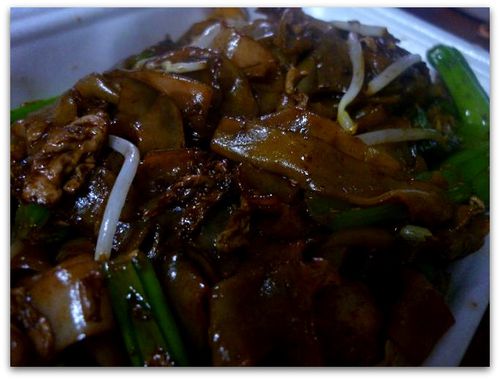 I just love how the shot turn out and also how it taste, never get sick of eating the same thing since childhood though I missed the eggtart, lol.

Milky was beneath my chair while I eat.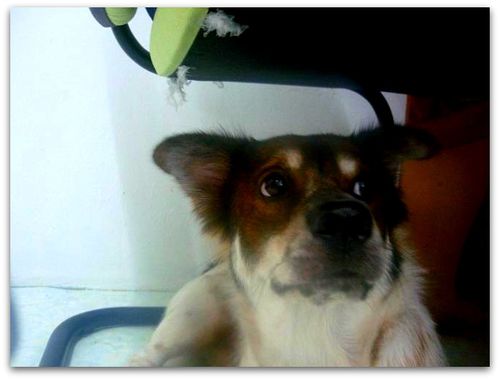 Milky looks as if she got dolls eyes!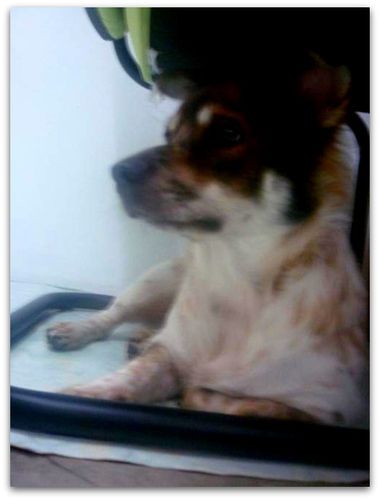 Sometimes I think she love modelling for the camera

and the picture looks a bit blur because it's not easy taking picture with one hand. lol.
Tomorrow my daddy is bringing home a dog for Milky to have a baby hehe. He said he wants to buy a hot dog that's the same size as her so it be easier for the mating process. So wait for my next post ^^